4
minutes read

The Rann of Kutch is one of the most beautiful places in India. Rann is a lovely white desert. It's one of the largest salt flats in the world. Rann Utsav is the major festival here. It is one of the most vibrant and colourful festivals in the world. Its surreal views will take your breath away. The vibrant colours and spectacular views of Rann can never be forgotten. You can make memories for a lifetime. Rann Utsav takes place between the months of November and February every year.
How to reach Bhuj?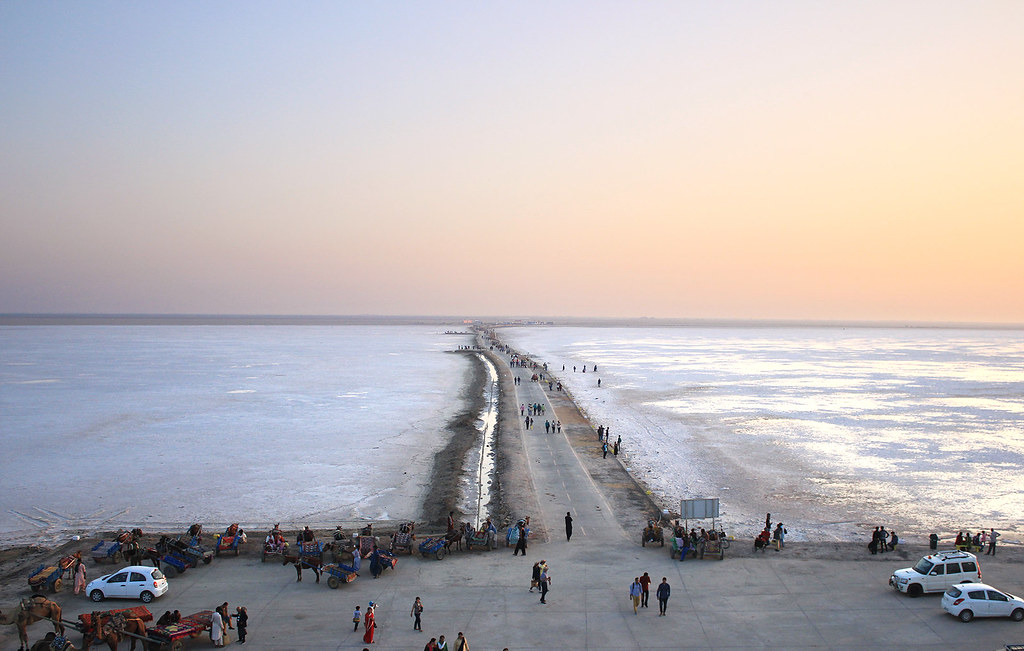 Bhuj is a very popular city in Kutch. You can take a train to Bhuj from different cities in India, but, if you don't have a lot of time to travel, then you can also take a flight to Bhuj. Once you reach Bhuj, you can take a taxi to the festival. For people who want to live every moment of the trip from the beginning, they can also drive their personal vehicles to the festival. It is one of the greatest desert festivals in Asia. Heaps of activities are available for you to explore the different flavours of Rann Utsav. Rann Utsav offers a huge range of activities for everyone. If you love adventure, then you can go ziplining or play paintball, or you can enjoy an amazing desert safari and then end your day with a camel ride in the moonlight.
Explurge-In Kutch

Celebrate Rann Utsav with Explurger!You can Explurge-In Kutch to enjoy this stunning festival. Capture the different dance performances and share them on your Explurger account to let your friends know more about Rann Utsav. Everything about this fancy carnival is astounding. Right from the Garba performances to the folk drama, everything will make you want to come here every year. The unforgettable memories that you can make during this festival are worth sharing. On Explurger, you can make a cool Automatic Travelogue of all the beautiful moments you have there. Many tourists from around the world travel to this festival every year. It's a delightful experience for everyone who loves to meet new people and learn about new cultures. A lot can be found out about this festival on social media. Many people share their stories about this fest on different social media platforms. You can follow travel influencers on Explurger who like to explore such life changing events, to get more information as a tourist.
Travel With Your Loved Ones

What's a trip without your loved ones? Every time you travel with your friends and family, the trip becomes even more fun. When you travel with your loved ones, you make a lot of fun memories. Rann Utsav's fun activities will ensure a lifetime of experience and amazing memories to cherish. You can not afford to miss the cultural performances in Rann Utsav. You can enjoy a breathtaking view of the entire festival from the top, in the hot air balloon. Apart from that, you can enjoy the magnificent local cuisine in the food halls. Gujarat is the land of delicious food. The local Thali is something you should definitely try during your visit. Other than that, Kutchi Dabeli, Kharibhat, and Chakrada Pakwan are a few local dishes that you cannot resist.
Places To Visit During Rann Utsav 

There are many spectacular spots to check out during your visit. But, the top 5 would be: Kandla Port, Mandvi Beach, Siyot Caves, Kalo Dungar and Aina Mahal. You cannot afford to miss the gorgeous sunset at Mandavi Beach. After all, seeing a sunset in one of the world's most stunning white deserts is something you'll remember for the rest of your life.
They say, "When in Rome, live like Romans"! Why not stay in the best Tent houses to experience a majestic and local experience? Book your stay with the best tents in Rann of Kutch.There are different varieties to choose from, according to your budget. Simply experience the mind-blowing interiors and luxurious facilities. Wake up to a peaceful and beautiful sunrise.
It's not only limited to the yummy food, cultural activities, or breathtaking views. But it's much more than that! You should definitely put it on your Explurger's Bucket List. And Explurger will remind you to Explurge-In here. Aren't you already excited?
Explore Rann Utsav with  Sonu Sood's social media app- Explurger

Share your favourite memories on Sonu Sood's own social media app, Explurger. It is a made-in-India social media app that connects people all over the world. So, people who come from across the world to relish the festive vibes of Rann Utsav can add Rann of Kutch to their "Traveling To" list. Explurger's features will make your trip even better. People across the globe use it to connect with each other. It is a traveler-friendly app. You can explore more places, like the Rann of Kutch. The app gives you rewards for just staying active on it. Can any other social media app be this amazing? Well, we don't think so! This app is available for download on both the App Store and the Google Play Store. So, start exploring the world with Sonu Sood's social media app, Explurger.
Download Explurger Now!
Android: http://bit.ly/2rcosWD