4
minutes read

We all know that 26 January is celebrated as Republic Day in India every year. It is a public holiday so people can celebrate it, salute the sacrifice of India's brave soldiers, and appreciate our glorious heritage. On January 26, 1950, India adopted its constitution. It is a symbol of freedom and independence. Every Indian takes pride in honoring this day. On 15, August 1947, India gained freedom from British Rule. After a few days, a committee was formed to draft a permanent constitution for India's good future. Dr. BR Ambedkar was the chairman of this committee. On January 26, 1950, the constitution finally came into force. It replaced the British Colonial Government Of India Act (1935).  Dr Rajendra Prasad began his first tenure as President of Independent India that day.
As mentioned earlier, India adopted its constitution on this auspicious day. The Preamble of India –  Primary Principles of the Constitution- also came into effect on the same day. The basic fundamental rights were established in the constitution of India that every citizen can practice, regardless of their political or religious belief. 
Republic Day Celebrations Across India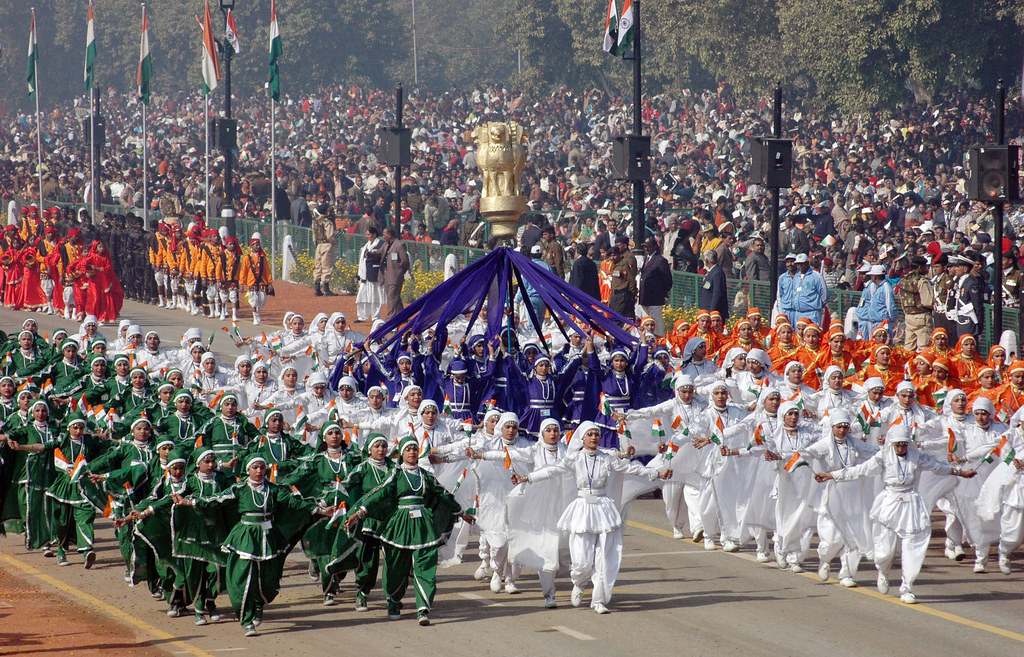 In India, 26 January is a public holiday. The entire nation celebrates the big day with lots of spirit and joy. People travel with their families or friends and Explurge-In to different places to celebrate this day. Every state has a different way of celebrating this day as 26 January is primarily a public holiday everywhere. So, the education and corporate sectors celebrate this day in advance. Flag hoisting takes place in residential societies, government offices, schools and many other places. Schools and Universities celebrate this day in a unique way. They organize cultural programmes, fancy dress and debate competitions. 
Best 3 places to Explurge-In for Republic Day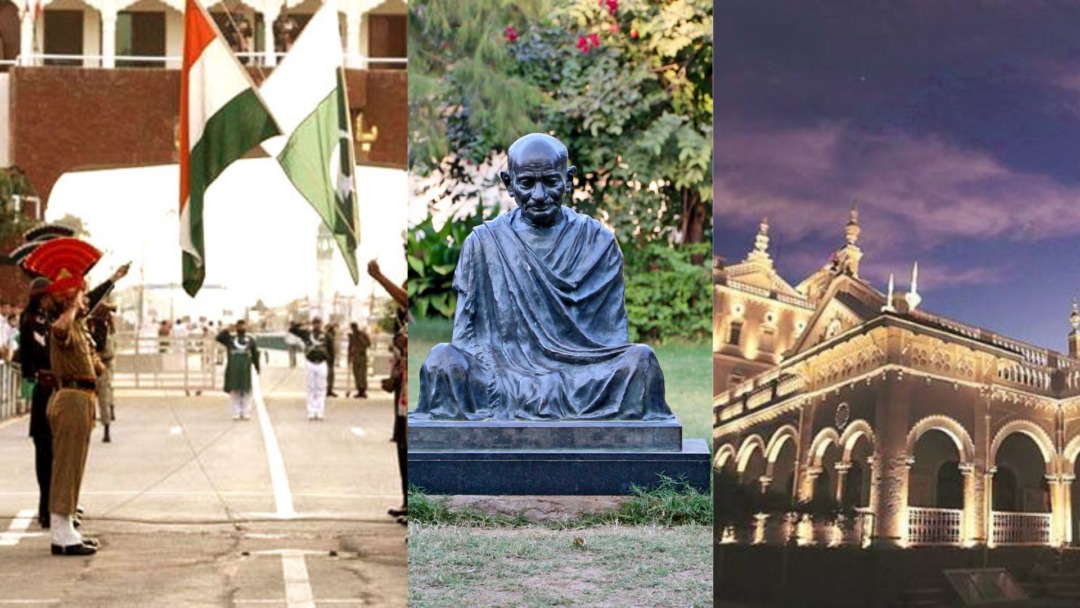 People of all age groups in India celebrate this day with a lot of enthusiasm. The schools and offices are closed on January 26, so people make travel plans with their families and friends. Although every city celebrates this day, there are a few places where people visit from far off places to witness the royal Republic Day celebration. First is the Wagah border, Punjab. It is situated in Punjab near Amritsar city. It shares its road border with Pakistan. A huge crowd shows up on 26 January here yearly to celebrate Republic day. The second place to visit on this day is Sabarmati Ashram, Gujarat. It is where Gandhiji began his Dandi March, so people visit this place on 26 January to honor the freedom fighters' sacrifice. The third place you can Explurge-In to honor the supreme day of 26 January is Aga Khan Palace, Pune, Maharashtra. You can go through the photo gallery in the museum here to find some powerful imagery from the freedom struggle movements. 
Delhi Parade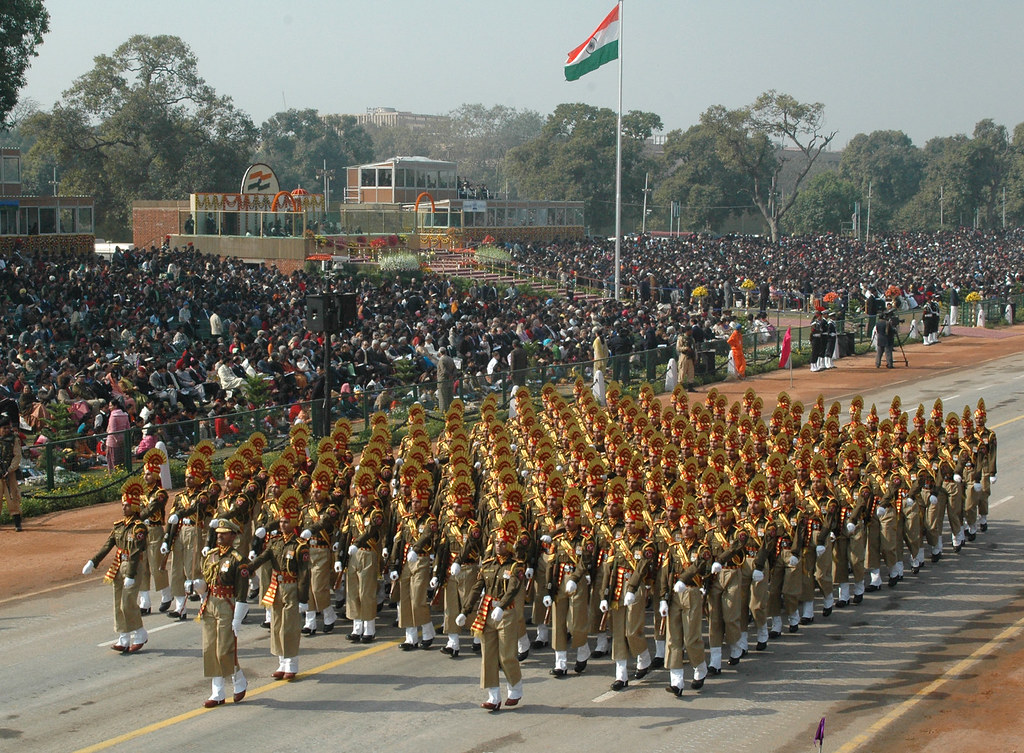 Although there are many places to visit on January 26 January, the most visited place is New Delhi. Public and private parties, small parades, and cultural programs occur throughout the nation. But, the main celebration takes place in the capital city of India- New Delhi. The massive Republic Day Parade is held at Rajpath every year. It starts with flag hoisting at sharp 9:20 a.m. after flag hoisting. It continues for three hours. Rajpath is a 5 kilometers long route. The parade starts from Raisina Hill, close to Rashtrapati Bhavan. It follows the Rajpath and passes by India Gate to the Red Fort, Delhi. The parade showcases India's Social and Cultural heritage and Military Capability. It is a huge event where thousands of people join to make it one of the year's most successful and memorable days. It is also to keep patriotism alive in the people. 
Tickets for Delhi Parade?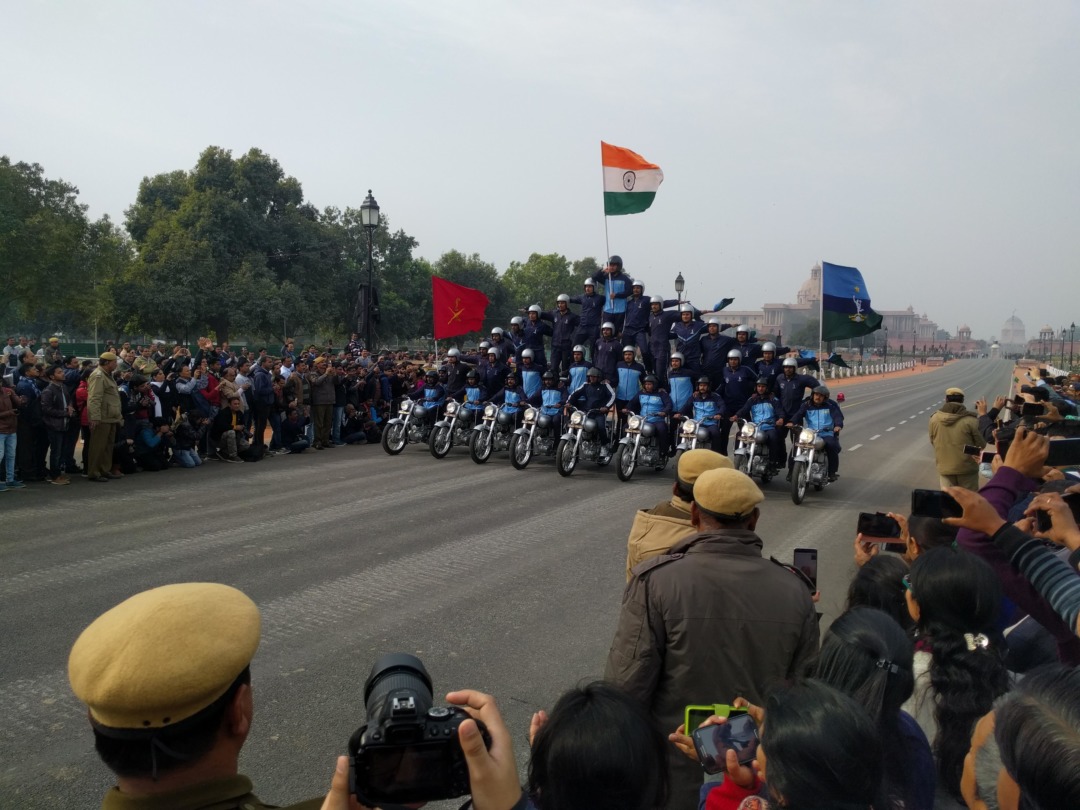 The Prime Minister, President, Vice President and other central Ministers attend the Delhi Parade. You can also buy a ticket if you wish to witness this event. You can get the tickets online by booking them on www.aamantran.mod.gov.in. n You need to provide your information and upload your photo id to purchase the tickets. Once the tickets are purchased, you will receive the QR code which you can scan at the location to enter the programme. You can also buy tickets offline from the ticket booths at Sena Bhawan, Pragati Maidan, Jantar Mantar and Parliament house. You can visit the government's website to learn more about the updates. 
Experience it with Explurger.
As this auspicious day is celebrated to feel the essence of patriotism, what's better than celebrating it with your own Made In India app- Explurger. Explurger is a social media platform designed for the world to connect. Create unforgettable memories of the 74th Republic Day by Explurging-In to the 26 January celebrations. Post your automatic travelogues after the celebration to share your precious moments from this day with your friends and family. Not only that, Put your desired location, where you wish to Explurge-In on Republic Day, in your Bucket List. Let your loved ones know about your plans with Explurger's Say feature. As Indians, it's a proud moment for us that we have come such a long way that we can celebrate Republic Day with our own social media app- Explurger. Earn miles by sharing your views, using different features and earning rewards. Explurger is Sonu Sood's, Made In India, social media app. 
Download Now:
iOS: https://apple.co/2r7PUEV
Android: https://bit.ly/2rcosWDm