5
minutes read

"I shall be telling this with a sigh
Somewhere ages and ages hence:
Two roads diverged in a wood, and I—
I took the one less traveled by,
And that has made all the difference."
Having sung the tunes from recognized songs, one has to wonder what remains of the lyrics left.  If you have trodden the well-lit paths of all places "must", this is for you. These off beaten destinations, hidden gems are a treasure trove in our subcontinent. If you are one such traveler who wishes to explore the world in its real sense, you must allow yourself to me immersed in the richness of discomfort. Luxury holds shallow and ephemeral appeal, attracting those who would rather simmer in the joy of others than forging their own. There are certain ways to grow as a human and travel, exploration and wonder is where we come in. Explurger is here to offer you some of the best guides for your plans so stay tuned!
1. PHUGTAL GOMPA, LADAKH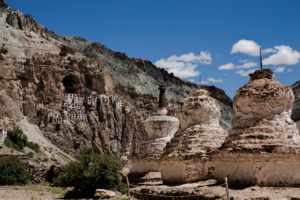 The remarkable legacy of Phugtal Gompa can be attributed to the presence of esteemed scholars and teachers who once called the cave home, around which this enchanting monastery was constructed. For generations, it has served as a cherished place for retreat, meditation, learning, and the sharing of wisdom. It lies off the main roads and can be classified as not only hidden, but a worthy gem. 
Located in the remote Zanskar Valley, it is one of the places in India unbothered by commercial hustle-bustle. It is quite disconnected from the rest of the world and can be accessed through hikes which can get borderline dangerous during winters. You have the option to access the monastery via a trek from either Purne village or Chah village. If you think the trek, the hike, the wisdom is your arena, mark this off beaten path, this hidden gem as your next destination. 
Best time to visit: June to mid-October 
Expectations: Quiet, serene, picturesque and, meditative. At the same time, adventurous, rough and down-to-earth
2. MALANA VILLAGE, HIMACHAL PRADESH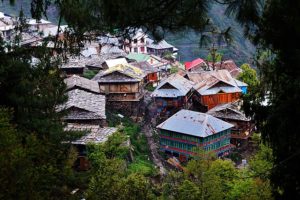 Isolated from the rest of Himachal crowds, as well as most of the world lies the only village in Malana Nala. The place has its own rules, and they ought to be adhered. One does not simply associate this place with just any remote, off beaten village, as the customs and practices are quite their own. Subject to documentaries due to its language, culture and, history as well as being "the oldest democracy", it holds enough grit as to not sway for just any local traveler. If you actually hold the wanderlust spirit that propels you further into thrill and curiosity, this hidden gem ought to be your next destination up north. 
"If you look beyond the hashish haze, you'll find a treasure trove of legends, intrigue and unanswered questions."
-BBC
Best Time to Visit: May-July, Sept-Nov
Expectations: Cultural shocks, rich history, adaptation to different lifestyle, treks, hikes
3. ZIRO, ARUNACHAL PRADESH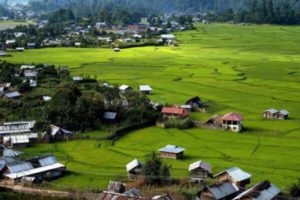 Ziro is famous for its tribes, eccentricity and music scenes. It is home to the Apatani tribe in the North-Eastern parts of India. Renowned for their facial disfigurement among women with tattoos and nose plugs, and various other tribal rituals, this is host to not only an engaging culture but an immersive dip into nature as well. Arunachal Pradesh remains one of the 7 sisters with the least number of visitors due to its off-beat location as well as civilization. So, if you are one such adventurer who seeks genuine human connections nestled in a gorgeous setting, this hidden gem is for you. Shrouded and isolated, but warm and welcoming, this gem offers you what most places don't. 
Best Time to Visit: March-Oct, although it stays pleasant throughout
Expectations: Vibrant music scenes, inviting homes, cultural shocks, rituals, and of course, incredible views
4. KALIMPOMG, WEST BENGAL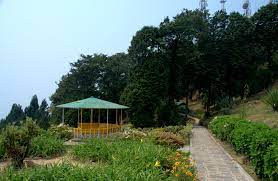 Known to readers as the setting for Kiran Desai's "The Inheritance of Loss", it is a magnificent hill station carved into the Himalayan foothills, offering the view of the most sought out Mount Kangchenjunga (the third highest peak in the world). It makes the list of hidden gems not just because most of the foot traffic is directed towards Darjeeling or Sikkim, but because this off beat station provides an enriching and soulful experience. Home to ancient temples, monasteries and, literary scenes, this destination is perfect for a coming-of-age, or a soulful, Eat, Pray, Love kind of experience. Don't miss out on the important history of the place. Unwind and relax, give it some time and see the transformation yourself. 
Best Time to Visit: March-May, Sept-Dec
Expectation: History, music, culture, life, food, views, remote, peace, meditation
5. NONGRIAT VILLAGE, MEGHALYA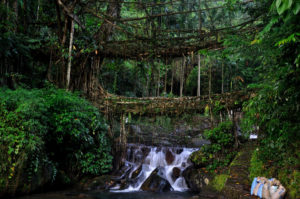 North-East never disappoints when it comes to a rich, soulful and adventurous vibe. We don't need to tell you more about the Meghalayan atmosphere and its beauty because it is already well sought.  But what you do need to know, is that beauty is rewarded to those who are tenacious enough, in this case, the 3500-stair trek to the Double Decker Living Root Bridge. This "abode of clouds" is another sister state in our hidden gem list for so many wonderful reasons: plush greens, tough climate, hard treks, pristine waters and so much more! If you don't mind immersing yourself in a destination that you won't wish to leave, add this off beat place to your bucket list.
Best Time to Visit: Oct-March
Expectations: the famous bridge and trek, serene views, heavy rains, accommodating people
This concludes the list!
Don't forget to be respectful of the natives of the abovementioned places. Due to less attraction, they are not used to tourists and that can cause disruptions in their routines. Be mindful of your body and its limits while visiting high altitudes or gritty paths. Most importantly, don't forget to shine through your adventure. Make this trip about your journey, your growth. We hope this list of hidden gems mark your bucket list!
At Explurger, we remain your best travel companions, as always, so make sure to check out the Explore Your City Feature to connect with other travelers and city locals. If you don't have it, download the app now!
Android: https://bit.ly/2rcosWD