5
minutes read

"These shores forsake, to future ages due:
A world of islands claims thy happier view,
Where lavish Nature all her bounty pours,
And flowers and fruits of every fragrance showers."
Eastern Asia has a lot to offer, the culture, the cuisine, the vibe…a boost to your Instagram feed, perhaps everything. It only makes sense for one to experience it all at least once in their life if possible. As it happens to be, Japan is one of those nations which offers itself as an amalgam of history and tech, of past and present, of delights and savoury, in short, Japan holds so much that just one trip is nowhere near enough to experience it fully, but at least one trip is a must!
If this is your first time traveling to the island nation, welcome, we have a lot to offer you. If you happen to be one of those lucky people experiencing the magic again, pump the brakes, you'll find this interesting. This blog contains information on the best destinations of Japan, the most beautiful places to visit, best cities especially during winters and things to do for the season.
For a more comprehensive guide, this blog comes to you by the joint efforts of Explurger, an app tailor made for every traveler, and, Purvi Patel, a proud user of said app who has done extensive research on Japan on her many adventures and whose videos act as a treasure trove of information.
COUNTRY SIDE ADVENTURES IN HOKKAIDO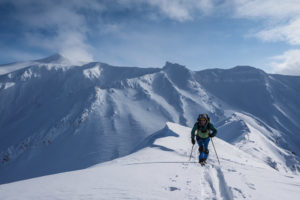 Hokkaido is the northernmost prefecture of Japan, wild and untouched by mainstream alterations. It ranks among the most stunning destinations one can ever have the joy of exploring. Brimming with breathtaking natural landscapes, thermal springs, delectable cuisine, national parks, ski resorts, and enchanting towns, there's an abundance of sights and activities to enjoy in this remarkable place. It is best to rent out your own vehicle and opt for a road trip, get immersed in the bountiful beauty of nature. If you wish to experience everything nature has to offer in its wild and untamed self, Hokkaido is your best bet. Like most islands, its weather changes depending on the season, so if it is you winter destination bucket list, you will be greeted with snow everywhere, wildlife, harsh winds and calm seas. Awaiting your visit are festivals, volcanoes, snow adventures, national parks, waterfalls, canals, hikes, lakes, peninsulas and more. Give this place at least a week to reveal itself to you. If you're looking for Japan's best destinations, this has to make your list.
 THE HISTORY OF MIYAJIMA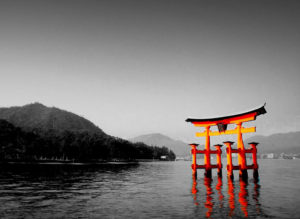 Miyajima or Itsukushima or "The Shrine Island" is a UNESCO World Heritage Site located near Hiroshima. It has a deep and interactive history dating back nearly 10 centuries.  This one/two-day rendezvous combines culture, art, history with nature and wildlife, resulting in a rich psycho-somatic experience. The pagodas, shrines, temples, art galleries, souvenir shops, 'floating' Torri gate, mountains, hikes, ferry rides and more make the island welcoming and the trip fruitful. Miyajima ranks as one of the best and most beautiful destinations in Japan for a reason, duh!
SHIKOKU'S METROPOLITAN VIBE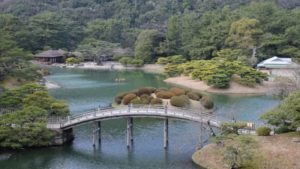 The smallest of the four main islands of Japan offers wonderful delights for your city cravings. From late night fun to daylight exploration, from peaceful sunsets to immersive sunrises, it has it all. You can visit delightful ancient shrines that take thousands of steps to reach, you can enjoy the straits that offer mind-blowing whirlpools, a bath in the wonderful onsens, a look at the original ancient castles, a taste of the finest of Japanese cuisines, volcanic mountains and so much more its actually insane! Shikoku holds nicely all year round, so if it happens to be your much awaited winter destination, don't wait up and hop in. Among the best cities in Japan, this should make the top of your list.  Not only as a metropolitan attraction, Shikoku's overall vibe makes it one of the best destinations as well.
THE ANCIENT BEAUTY OF KANAZAWA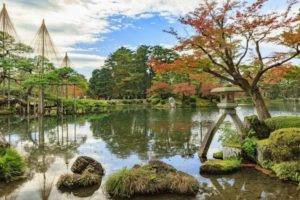 Serving as the capital for Ishikawa prefecture, this is one of the most well-preserved cities of the world. Frequently mentioned alongside Kyoto (often termed as the best Japanese destination) , it is well-known for its impeccable geisha and samurai districts, the iconic walk garden, and its superb cuisine, which showcases some of Japan's highest-quality seafood. Kanazawa captivates visitors from around the world with Kenrokuen Garden, offering beautiful flora and fauna with picturesque views; the Higashi Chaya District, for tea and geisha; museums, food, and the overall vibe. Out of the most inquired Japan destinations, Kanazawa rates at the top, but this doesn't mean it's overrated. On the contrary, its beauty and charm hold a great pull for people all over the world. This ranks as one of the best destinations in Japan, owing to its cultural richness.
WHAT IS IT LIKE DURING WINTERS
The Siberian winds carry gusts of cold air to the island where the mountains provide a good barrier for a magical snowfall to occur. Fall lasts for a short time, and snow and chilly winds begin as early as November and can last till May. During February, one can experience peak winters with the gradual onset of spring from April. Japan is really one of the best destinations during winters because of the variety of things that can never be done any time else. Onsens (hot springs) are seriously your best friends during this time. The natural hot water not only serves as relaxing but the overall experience of being in an Onsen beats the most luxurious bathtub in a heartbeat. In regions abundant with snow, cities and towns throughout Japan host winter festivals cantered around snow and ice (includes: Sapporo, Otaru, Asahikawa, Tokamachi, Yakote). These events offer tourists an enjoyable way to embrace the season, while also providing locals with a delightful diversion from the challenges posed by the snow. Contrary to popular belief, there are a lot of things to do, see, experience during the snowy times that make Japan one of the best destinations in winters.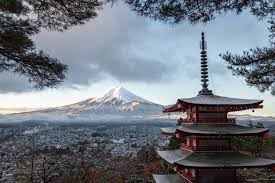 Varied winter attractions in Japan include ice drifting in Hokkaido, the monkey park in Jigokudani, Zao monsters in Yamagata, ski resorts, UNESCO sites, snowscapes (Shirakawago, Biei, Okunikko) and more
So, if you are looking for a December vacation spot, these destinations in Japan should surely make your list. Combining all elements of nature, art and intellect, experiencing Japan is truly something one must indulge in. You can add all these in your bucket list, an incredible feature in Explurger, an app co-founded by Sonu Sood, for travel enthusiasts like yourself.
Download the App now!
Android: https://bit.ly/2rcosWD